J&J Hair Identity X Sample Store
Hair Stylist: Shine Wong
Tel: (65) 6344 2388
Address: 88 East Coast Road, #02-11 Katong Square, Singapore 423371
Website | Facebook | Instagram

Today I'll be blogging about my experience in J & J Hair Identity Salon, located in a cozy corner, Katong Square! Giving a FRESH, GREEN, RELAX feeling from exterior to interior.

J & J Hair Identity Salon are the only store in Singapore that carries NATULIQUE 'Certified Organic' Products, and also the main distributor in Asia.
NATULIQUE Certified Organic Beauty
NATULIQUE is an ECOCERT certified hair care, global brand. Origin from Denmark.
Natulique products contain no toxins or any dangerous/harmful ingredients. They are designed and formulated accordance with demand for more natural, safer and Certified Organic ingredients while using less chemicals. In Natulique Professional Organic Salon Hair Colors, they provides a more natural, gentle hair coloring and hair conditioning!
Read more at: http://www.natulique.com/natural-hair-colours/
Today, I'll be dyeing my hair from black to Red Violet Dark Brown & Intense Red Dark Blonde without any bleaching. However, if you would like to dye fanciful colors, you have to bleach! But fret not, it is definitely less harmful compare to the other salons out there! As J & J Hair Identity uses the purest natural ingredients to ensure the safest hair colors.

The process was pretty relaxing, and my hair stylist, Shine Wong had given me a brief/ introduction on NATULIQUE Hair Colors and here are the few main benefits :
1. 100% Ammonia free / Lauryl Sulfate free/ Parabens free
2. Derives from 98% natural sources
3. Less damaged
4. More silky
5. Added certified organic extracts and essential oils

All the good things, of course i have to share with you guys right?!
So if you are someone who changes hair color frequently, i would recommend you to visit J&J Hair Identity. So you won't get your hair damaged or frizzy! As they are really professional in what they do and give you their best advice for your hair conditions.

SO, LETS SEE MY BEFORE AND AFTER!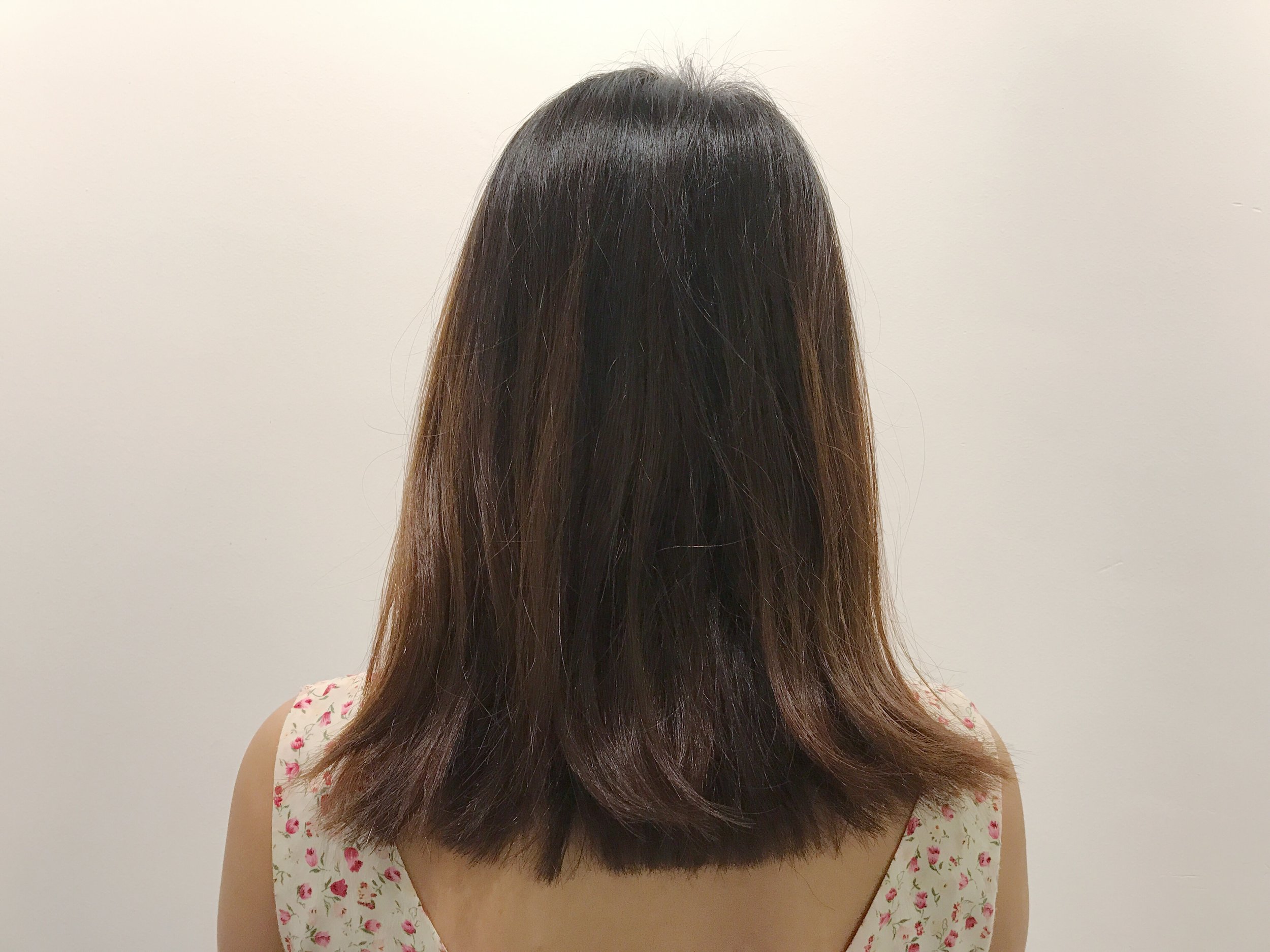 A mixture of
black and brown
Hiding the brighter red beneath.
The top part ain't that obvious right now, but it is actually a darker red.
Really in love with the outcome, Shiny, silky and NOT dry !
It has been about 2 weeks since i've dyed my hair.
& Still, it remains healthy, silky, smooth with no signs of dryness!

Really really love the way they tied my hair up within less than 10 minutes! So if you would like to have some pretty hairstyle for D & D / events, you can come here too!

Thank you J&J Hair Identity Salon and Sample Store for pampering me with a good hair day and the great service!

To know more about J & J Hair Identity Salon: Click the links below!
Website | Facebook | Instagram

More reviews here: https://www.samplestore.com/natulique.html